MIFTAH's choice of "Ein Louza" in the town of Silwan, south of the Aqsa Mosque, was no coincidence. It chose this quarter, one of the poorer areas of Silwan, to implement its project supporting a number of local women and economically empowering them. The project organizers were well aware of the significance and implications of implementing this project here in terms of timing and impact on the beneficiaries and their families.
The "Food Production" project, implemented by MIFTAH through its project "Small Income Generating Projects for Women in Rural Areas", funded by the Arab Fund for Economic and Social Development was a major success. It reflects the important emphasis on supporting Palestinian women in occupied Jerusalem and economically empowering them in an extremely difficult climate for families in terms of the Israeli occupation and its policy of undercutting their very means of living in order to undermine their steadfastness.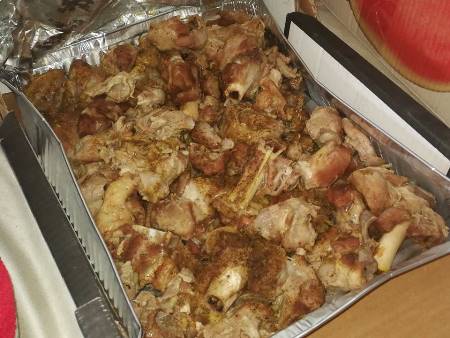 The launching
The "Food Production" project entitled "Delicious Jerusalem Bites" was launched around four months ago, involving five women from the "Ein Louza" neighborhood. From the start, the beneficiaries felt the success. At first the returns were humble, but with such positive reception from the community, these returns have been on the rise ever since.
One of the five beneficiaries, Fa'eda Halabiyeh, explains: "The project includes pastries and other homemade products that we market in our local community based on orders. We provide ready, home-cooked meals to a lot of households." She says the group of five first started out through a women's center that reached out to MIFTAH, which she said "provided us with all the support we needed." Since then, Halabiyeh says the five have each been able to secure a steady income. "We started with around NIS200 a month, then we went up to NIS500 and then NIS700. Today, our monthly take-home salary is NIS1,000 each and we expect this to go up even more in the coming months," she says proudly, explaining that the net salaries are after store rent, utility bills and other project-related expenses have been paid.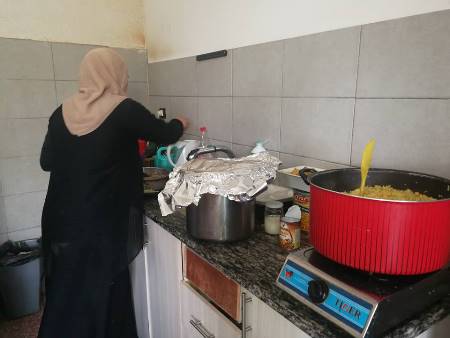 Hopes and aspirations
Fa'eda Halabiyeh says she hopes the project will expand and multiply in profits for the beneficiaries, noting that they are all housewives who financially help with the household. However, she says the most significant impact is that the project has boosted their confidence by building trusting relationships with their community. "Here, we make all sorts of food; different types of pickles, sweets all of all kinds and take orders for ready-made meals, including pastries such as mini pizzas at NIS1 a piece. Most of our customers are students from nearby schools."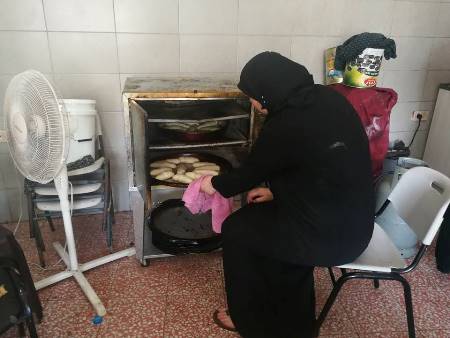 Challenges
Like any start-up, there are always challenges. Halabiyeh says theirs are compounded by the fact that they live in Jerusalem and in Silwan in particular. "It is one of the towns targeted daily by Israeli tax raids, closures, settler and army attacks, etc.," she says. "This is in addition to the challenges we face regarding high rents". Halabiyeh goes on: "We work really hard just to collect enough money to rent the place and before we know it, the landlord is knocking on our door asking for rent again." Still, she maintains, "The challenges only make us stronger. This experience has made us more confident in ourselves; we have won the respect and trust of our community, especially the women."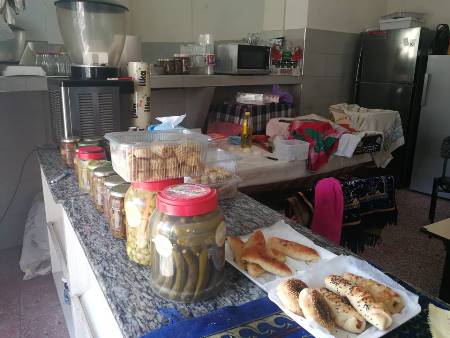 Continued Support
On a final note, the five women said they hoped support for their project would continue to allow its sustainability and expansion, either from MIFTAH or from other institutions that support Jerusalem and empower its women. Halabiyeh mentions their most pressing demands. "We are in desperate need of a refrigerator to display our cold drinks and mineral water," she says. "We also need another refrigerator to showcase our products to the public, which will help to market them and also attract new customers."