Ramallah – 24/6/2020 – As part of its campaign "Be Safe and Sound" in the Gaza Strip, to protect citizens' health and labor rights, MIFTAH held a discussion session jointly with the "Mustaqbal Center for Development" in the northern Gaza Strip. A total of 12 members (3 females, 9 males) participated along with representatives from rights and civil society organizations, activists and human rights defenders. The discussions revolved around the third quarterly report issued by the defenders for the period between January and March, 2020 and which covers violations perpetrated by the Israeli occupation against health and labor rights in this area. It was presented by Mohammed Zeid, a youth human rights defender in the southern Gaza Strip. MIFTAH implements the project with EU support in Jerusalem, Hebron and the Gaza Strip.
The session opened with a presentation by MIFTAH project coordinator for the "Youth as Human Rights Defenders" project, Waad Qannam. Qannam explained the nature of the project and its targeted areas in the West Bank and Gaza Strip in addition to the rights it covers, its duration and objectives. He also discussed the defenders' campaigns and the reasons behind their launching, explaining they were a result of their monitored violations against farmers and fishermen in the Gaza Strip. He linked these violations to the poisonous pesticides Israeli occupation forces regularly spray on Palestinian agricultural land and crops in Gaza. This has had a serious effect on the residents of this area in terms of their health and economic repercussions, over and above being repeatedly targeted by Israeli forces. This, Qannam maintained, points to the need for local and international pressure to safeguard residents' rights to health and work. He also spoke about the importance of pushing for the creation of Red Cross or UN medical posts in the northern areas, for residents who are constantly being targeted by Israeli measures and assaults. Qannam also stressed on the need to set up soil testing laboratories in agricultural regions in addition to enacting the decree by law No. 12 of 2013 issued by President Mahmoud Abbas regarding the establishment of a risk-prevention and agricultural insurance fund, which would guarantee some level of protection for farmers and fishermen from ongoing Israeli assaults.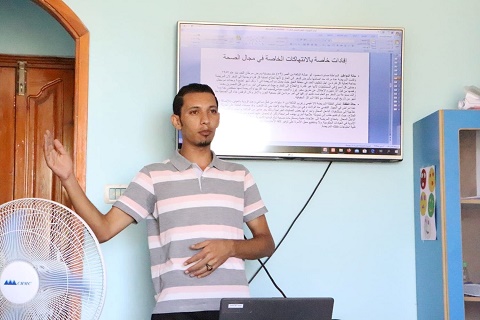 Human rights defender Mohammed Zaid from northern Gaza, presented their quarterly report, which showcased the most significant violations documented by the defenders between January and March, which totaled 110 violations against health and labor rights. This ranged from direct Israeli gunfire at fishermen and farmers to preventing them access to their lands, closing off designated fishing areas, flooding Palestinian farmland, spraying insecticides, bulldozing land and preventing farmers from planting trees.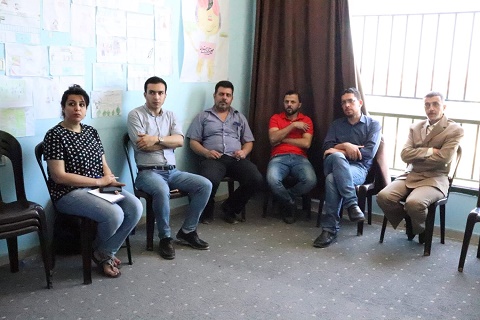 The meeting included interventions from civil society and rights organizations representatives who confirmed the importance of recruiting popular support for this campaign given the clear decline in the human rights situation in the Gaza Strip. This situation is largely due to the major health and economic hazards resulting from Israel's targeting of agricultural land and fishermen.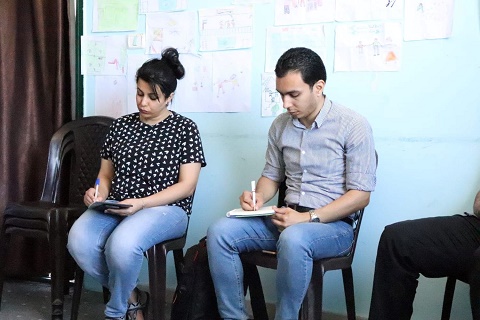 The participants also commended MIFTAH's role in shedding light on the issue of farmers and fishermen in Gaza who clearly suffer from marginalization, stressing on the importance of regularly involving Palestinian society in these sessions. Additionally, they stressed on the need to call on WHO, the ILO and FAO (UN Food and Agricultural Organization) to provide medical labs for soil testing and chemical analysis for materials used by Israeli authorities on their land and which have had adverse effects on agricultural produce and on public health.
At the end of the session, Qannam stressed on the importance of continuing to hold such discussions between young human rights defenders and civil society and rights organizations, pointing out that MIFTAH holds these meetings periodically in order to involve institutions in issues addressed by the organization. He said MIFTAH espouses the notion that human rights defenders are not just individuals but civil society and community institutions and that MIFTAH's message of protecting human rights requires concerted efforts at the national and international levels. Finally, he maintained that this message is one of the organization's strategic approaches for disseminating the Palestinian narrative.